Personalized surgical kit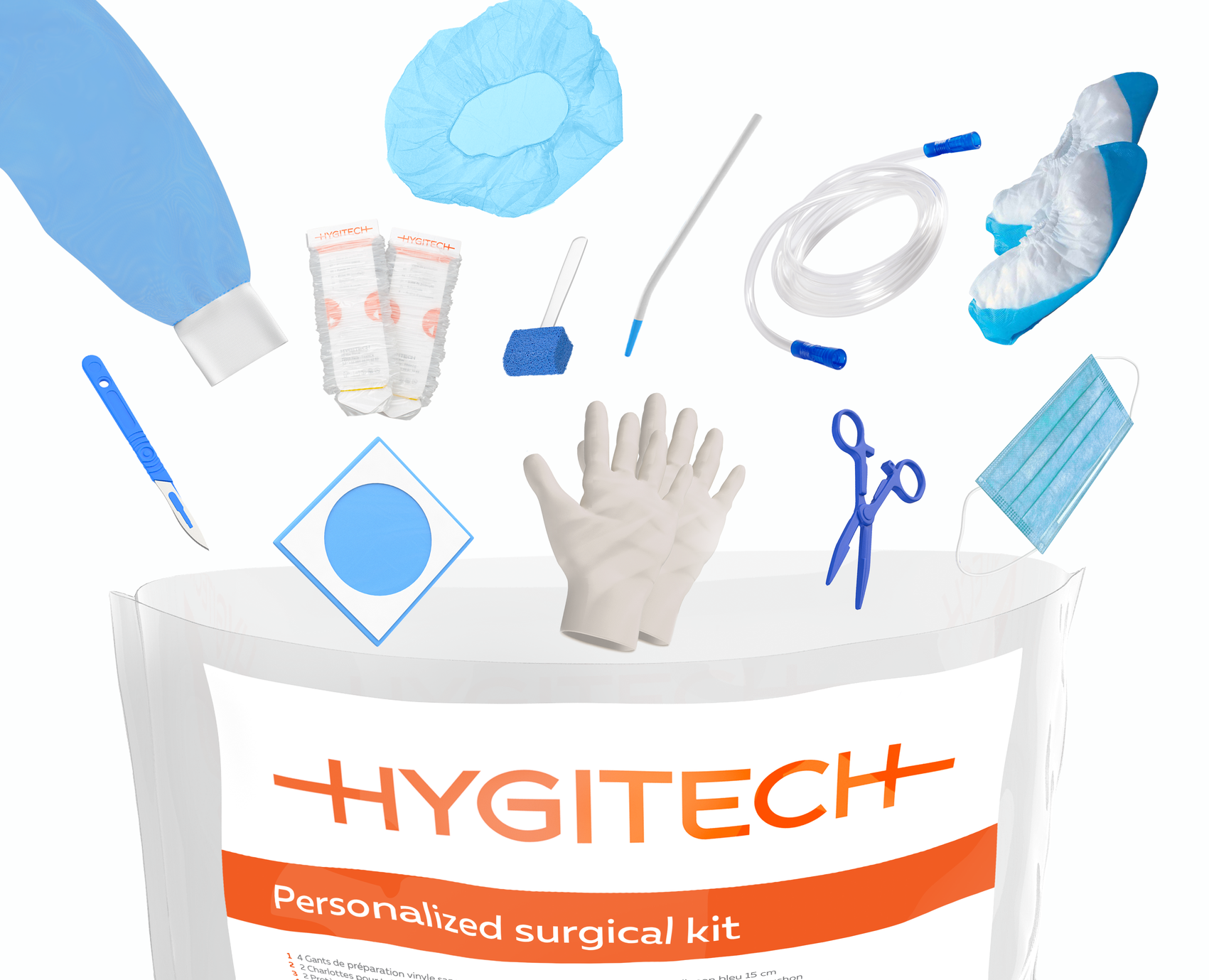 In order to better respond to your needs, HYGITECH now offers the chance to assemble your own surgical kit, whether you are a dentist or a distributor.
Choose from a catalogue of over 100 components and easily configure the assembly order according to the protocols of your particular surgery.
Assembled in an ISO Class 8 standard clean room and sterilized in France, HYGITECH personalized kits comply with every demanding standard.
Additionally you can personalize the packaging with your logo, photo, degree or name and receive your personalised kit promptly!
Please don't hesitate to ask for a free sample to help confirm the contents of your personalized kit.
Below are the three steps to follow:
Assemble

Personalize

Order
Choose the elements of individual protection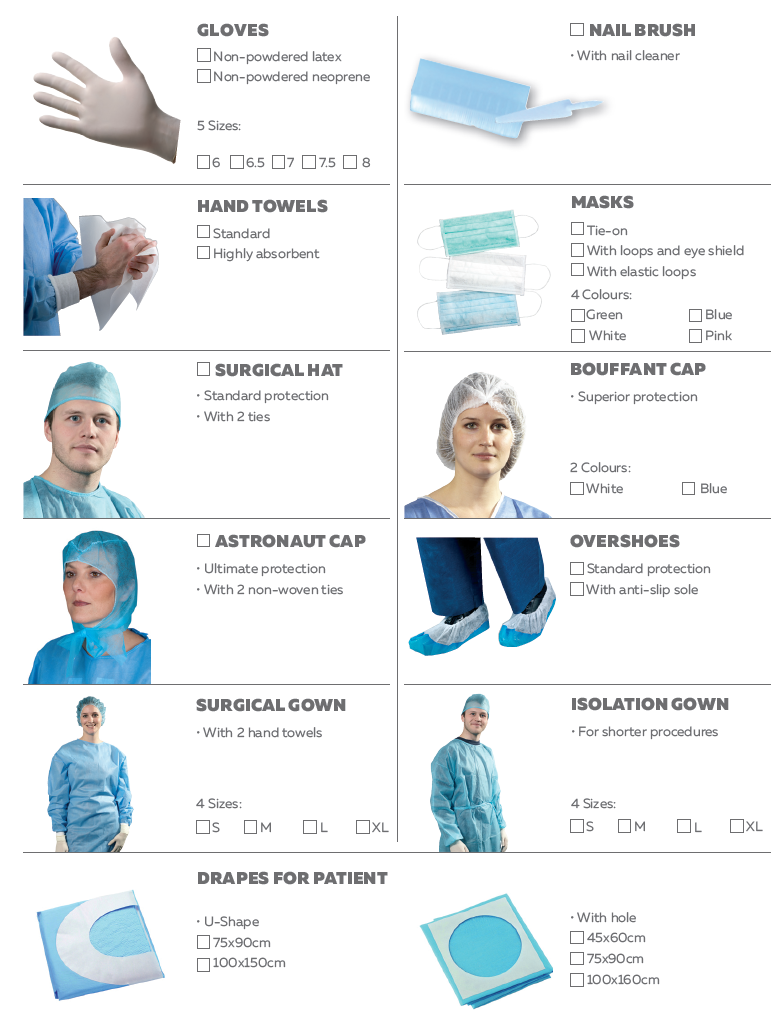 Environment protection and accessories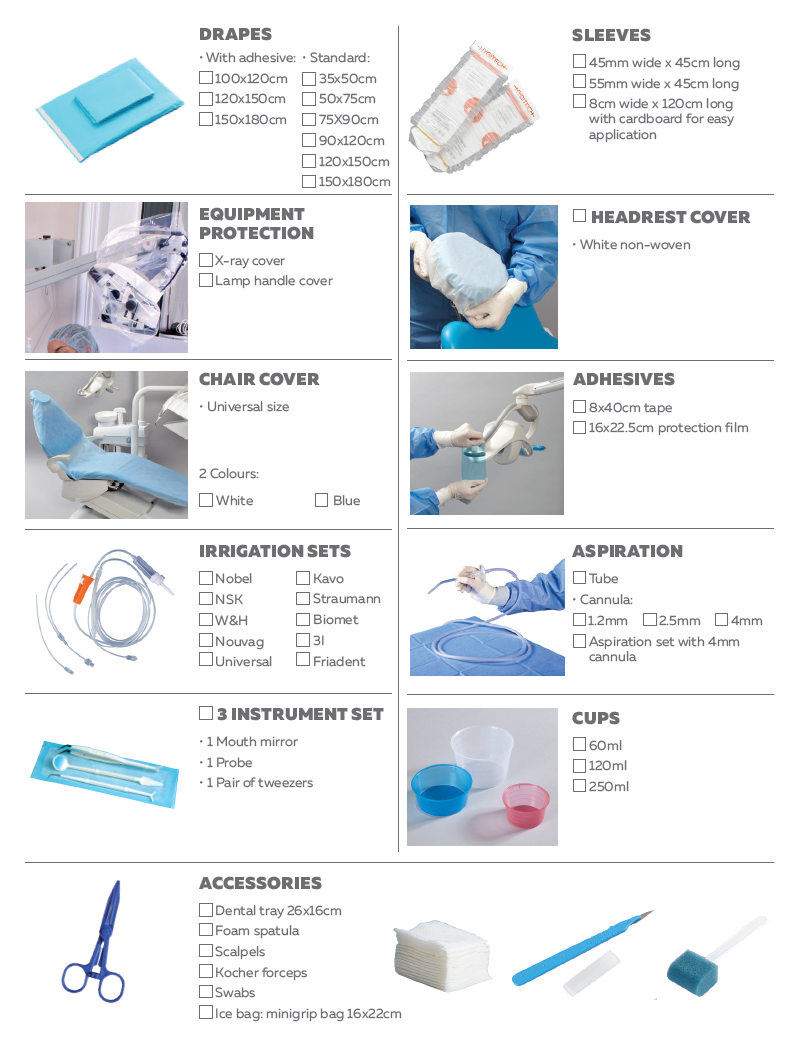 Please contact our export sales department for more information.